About us
Our mission
Our mission used to be helping people choose high-quality beautiful gifts. But then we realized that gift shops are so popular because people don't feel comfortable spending money on things that would make them happy. Why's that? Why is that okay to buy cool things as gifts, but not okay to buy them for yourself?
Sometimes we grow up in an environment where the freedom of self-expression, pleasure and love for yourself are not top priorities. When you respect (love) yourself, you respect everything surrounding you because you have the feeling that you deserve it. You deserve kind and respectful attitude, deserve to enjoy your work, deserve to relax outdoors, deserve to live in a cozy home. That's why you're equally respectful towards others, you choose a job you like, you clean up the mess after your picnic, and when buying something, you can afford to think not only about its features, but also about the joy you're getting. These are the values that we'd like to share with you. We want you not to feel awkward when you buy things for yourself because YOU LIKE THEM :)
Our values
Super-Dupers has its values that we express through our products, communication with you and life inside our team. If at least some of our values match yours, it's super-cool – we're on the same page here. If not, we hope to persuade you that THESE ARE TRUE VALUES, and you'll join in :)
The freedom of self-expression (fight against stereotypes)
We get classified right from the birth. It all starts with clothes – pink or blue, and here it comes: what games you should love, what you want to be, what personality and interests you should have. The world is slowly changing and we're getting more freedom to be ourselves. We want to take part in those changes, that's why on our website you won't find phrases like: "every woman likes cooking" or "every man likes cars and beer". Come on, guys!
Green consumption
Everything's really bad – long story short about the environment. It's time we thought about what happens to our garbage. Single-use plastic bags, dinnerware, bottles, wet wipes – they don't simply disappear, and in the end it all pollutes water and land and kills animals. Honestly, we're not perfect, but we're trying. We partly switched to recycled bags, we print receipts on reused paper, and now we're switching to waste sorting (some of us started to sort waste at home long ago).
What you can do right now:
buy a reusable coffee cup;
carry water in your own bottle;
come to the shop with your own bag;
take reusable dishes to picnic;
use lunch boxes instead of single-use boxes-to-go;
start sorting waste.
Go vegan! We don't sell leather products
Breed and kill an animal just for the sake of a beautiful wallet? We think this cruelty isn't worth it, especially when high-quality artificial materials are available. That's why we don't sell products from genuine leather.
Aesthetics matters
It matters everywhere. We believe that people should use beautiful and comfy things – then life gets better.
Hi there, that's us: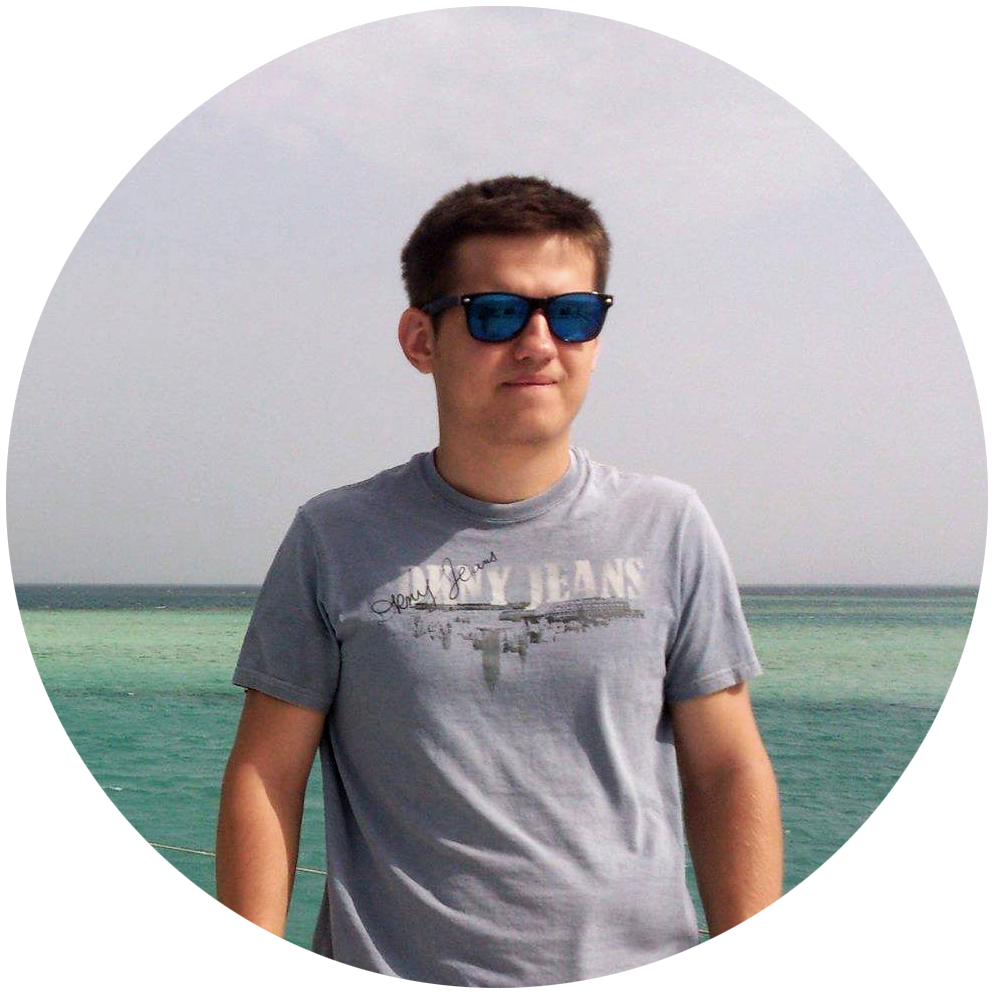 Vlad – creator, inspirator, the Heart of Super-Dupers​
(He dreams to become Elon Musk when he grows up)
Vlad still hasn't written a text about himself for this page. Since we don't have much influence on Vlad, the only thing we can do is hope that his conscience is gnawing at him and he sleeps badly, tossing and turning all night.
E-mail: v.sypiachov@gmail.com
Facebook page
Julia - CEO Super-Dupers
(Wants to explore 50 countries before age of 30, and take to this journey only what she needs - at least half of the products from Super-Dupers)
"If you don't give yourself what you really want, then honestly, why to live your life?" - she says, while packing a new poster from our store to place it at home. She believes that the purpose of life is in positive emotions: to give it to yourself and your loved ones.
E-mail: pjenkoy@gmail.com
Facebook page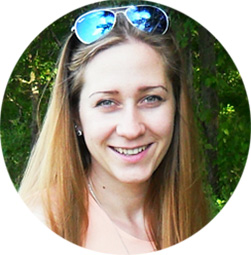 Alyona – logistics specialist and buyer​
(Has a secret list of important contacts and an endless stash of yummies)
"My rebellious nature whispers to me that I was born to rule countries, drink sophisticated wines and put disobedient nations to torch and sword…" – claimed Alena on entering the office. It's no surprise that she rapidly (but rightly) conquered the chair of a buyer in our company only after half a year of being a phone agent.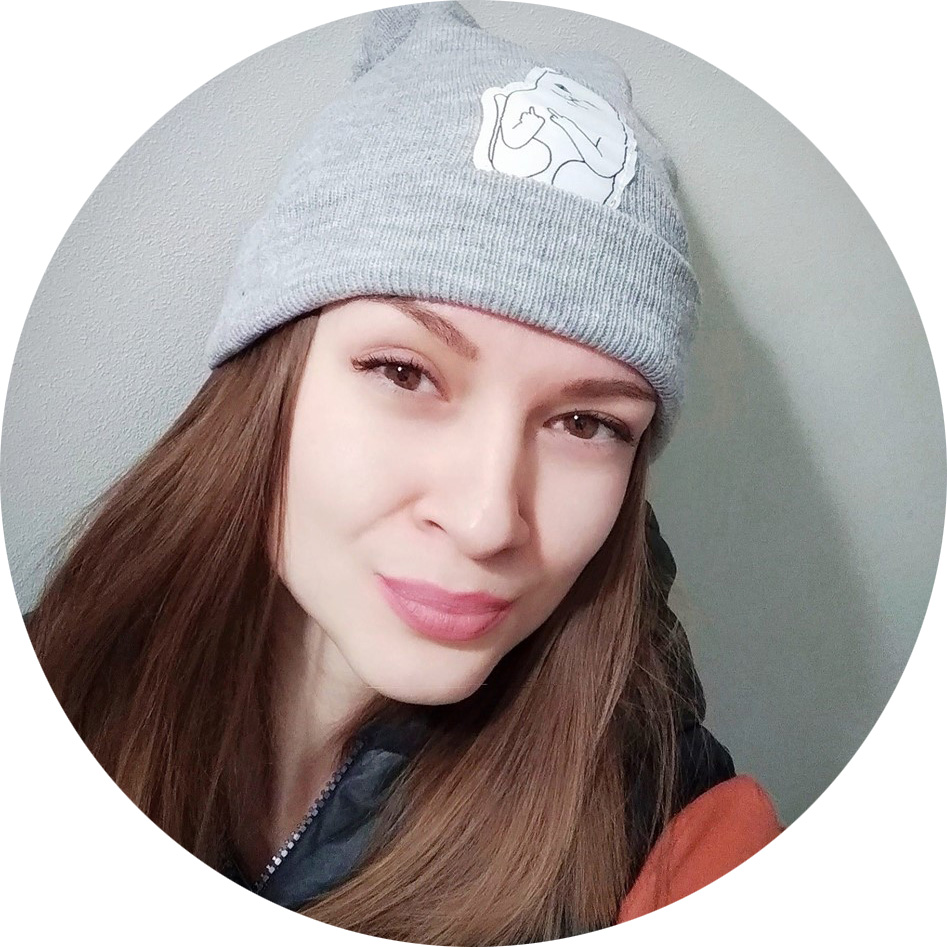 Helen – content manager v.2.0​
(Stares fixedly at the screen all day long and drags her mouse around the mouse pad)
90% of what you see and read about Super-Dupers is the work of that PRO whose photo is complemented with a kitty and the title Project executive. Meanwhile my task is not to screw up the cozy atmosphere that she created and keep up friendly communication style. Also I should make sure not to scare everyone away with my "sparkling" sense of humor that sometimes seeps into texts when the big boss isn't watching.
What are you saying? TLDR? Whoever has read to this point is a Superhero! And it's really interesting with us. If we made you smile, then we're definitely doing a good job.
Ann – the most outgoing phone agent ever​
(Top-level altruist and a black belt holder in stress resistance all in one)
If you called us to ask about postcard only and suddenly buy 3 more pairs of socks with bulldogs, suspenders and an ant farm... dont's be worry about that. It was Annie and her awesome sales talent. We appreciate Ann for her warm heart and great desire to help others – not only clients, but coworkers as well.
(P.S. And she also treats us to her divinely scrumptious home-made muffins, yum!)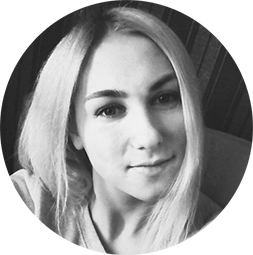 Oksana – phone agent, the smartest cookie​
(Dishes out handy advice and knows it all about the products)
When our product range makes you dizzy, when you're in two minds about your order (you want everything, but need to choose), Oksana will help you out. She'll artfully answer even the trickiest questions and sort out any everyday issues like a pro.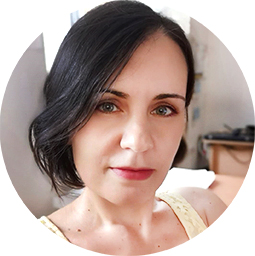 Tatiana – the wisest phone agent in the family​
(Once you hear her confident voice, you understand that everything will be tip-top)
"I love life in all its manifestations: I can't live without talking to people, and I'm an incurable optimist. I always look on the bright side," – that's how Tatiana responded when we asked her to scratch a few words about herself. We admire Tatiana's optimism because she wrote it AFTER her first Christmas holidays at Super-Dupers :)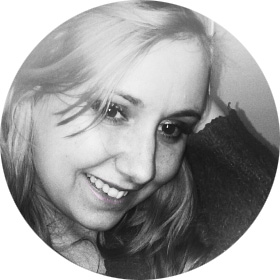 Kate – our warehouse manager​
(We hear her contagious laughter from every corner of the office)
Kate is an extremely important team member since she possesses crucial info – what lies on what shelf. Without her the warehouse feels like the mazes of Fort Boyard; you can easily get lost among the endless "jungle of goodies"... (And we have really a lot of them!)
P.S. Kate's also the goddess of gift wrapping.
*****
Join us: